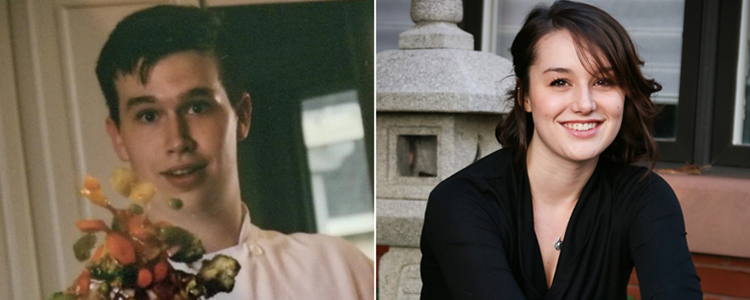 Siblings Rachel and Benjamin Williams both made the choice to attend NexTech High School of Lansing (NexTech) and during their time at the school, they have truly left their mark. Rachel, who graduated two years ago received a full-tuition scholarship to Adrian College. When asked about the blended learning model at her high school she shared, "I was really excited about the idea of being able to have more control over the progression of my school work; I could work at my own pace but still rely on teachers to help me when I needed more explanation." During her time at NexTech, she developed a prom event for the school. It was a great success and NexTech still utilizes the plans she put in place for their prom event.

Rachel's brother Benjamin is currently a senior at NexTech as well as a full day culinary student at the Wilson Talent Center. To showcase his culinary talents, he recently cooked a meal for the staff of NexTech where he shared with them that he earned a full-tuition scholarship to Sullivan University. In reflecting on his high school he believes that any student who puts forth effort at NexTech will see an immediate reciprocal response of support from teachers and staff.
As a way to give back to the school where his children have made such an impact, David Williams, father of Rachel and Benjamin became a board member at NexTech. While he initially thought being a board member would be a good way to give back to the school he has learned much more from his experience. "I didn't realize how much I would learn about charter schools. I have come to a much greater appreciation of all that is required to make it happen and the unique offering it represents. Particularly, I have a greater appreciation for the staff and board at NexTech of Lansing," David shared.
The Williams Family has truly made a lasting impact at NexTech. However, the school has also made an impact on the family. "One of the most valuable impacts that NexTech has had on the kids is training them to be independent… responsible for managing and executing their own academic work. This truly mirrors the demands of college and adult life," David said.