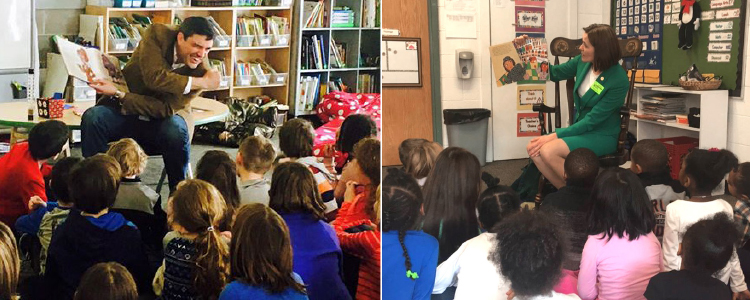 National Reading Month is coming up in March. This is a great opportunity to invite local legislators and other community leaders to visit your school to participate in reading activities with your students. National Reading Month provides an ideal opportunity to showcase your school and its accomplishments.

Welcoming legislators to your school can go a long way to help shape effective policy. Please take the initiative to invite your local legislators to visit your school. March is Reading Month is a great way to let them know about your school and the impact you have on students in your community.
There are a number of ways you can get in touch with your legislators – by phone, email, mail or even by visiting their offices. The Center has a great resource to assist. Click here for a list of the legislators for each CMU-authorized charter public school. By clicking on your legislator's name on this list, you will be directed to their contact information.