Making History Happen—Together.
The 2020–21 school year was one that tested the people of Michigan in extraordinary ways. Educators, students and families learned to adapt to new learning protocols, pushing them to innovate and grow in ways they never expected. Along the way we, too, paved a new road forward—with remarkable results.
56 Schools
Learn more about the 56 CMU partner schools by clicking on a city. Each school has a link where you can view additional school-level information, including student demographics and board members.
Center Line Preparatory Academy Joins CMU Portfolio for 2020-21
Center Line Preparatory Academy, a charter public school that will expand to serve grades K-12 in Macomb County, utilizes an established educational model that has produced some of the highest-performing schools in the state. With an emphasis on college preparation and moral focus programming, students are challenged to reach their full potential.
"I am extremely proud of the work we were able to accomplish in our first year. The fact that we opened our doors in the midst of a pandemic and were still able to provide our scholars a quality learning experience is quite an accomplishment and leaves me fired up for the opportunities our scholars will have as we continue moving forward."

– Alton Williams II, Board President at Center Line Preparatory Academy

Innovation & Vision Award
The Innovation and Vision Award contest is held annually to give CMU partner schools a way to showcase their innovative approaches and inspiring visions for the future. Voted on by fellow schools, this year's winner was Renaissance Public School Academy in Mt. Pleasant. The winner and finalists received award money for their schools to use in advancing innovative practices. To learn more about their fresh approaches to learning, listen to the Charter Central Podcast episode that featured Renaissance Public School Academy as guests.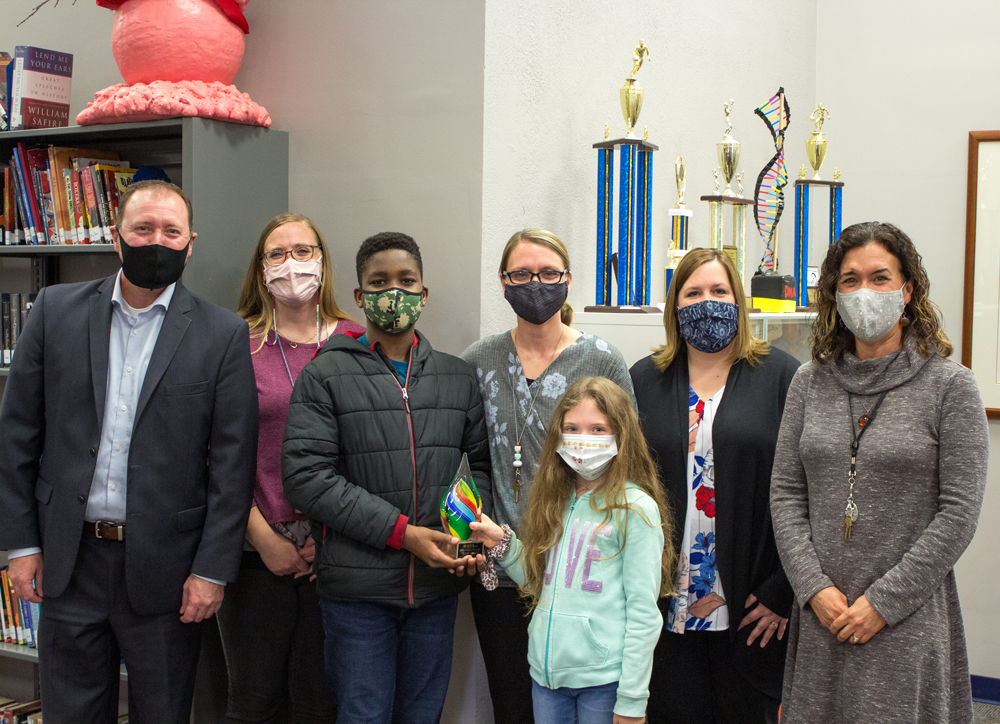 U.S. News and World Reports Best High Schools
Each year U.S. News and World Report releases their list of the best high schools throughout the nation. Congratulations to the two CMU partner high schools that ranked in the top 100 Michigan high schools – Charyl Stockwell Academy and West Michigan Academy of Environmental Science.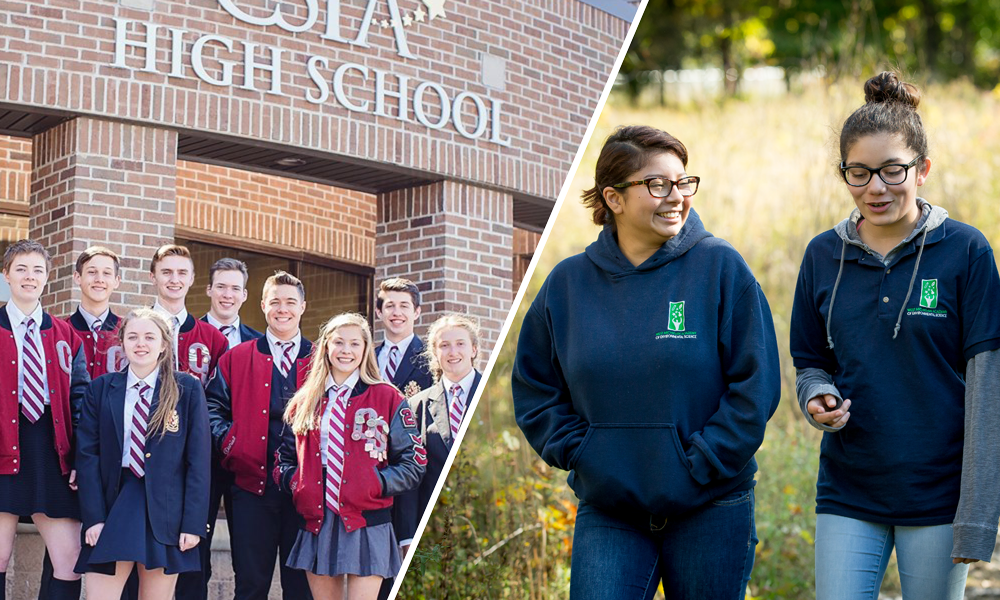 30 Under 30 Changemaker Awards
We are proud to have two honorees from CMU partner schools recognized by the National Alliance for Public Charter Schools this year with a 30 Under 30 Changemakers Award! Congratulations to Mari Copeny, a student at Woodland Park Academy and Jess Stone, a teacher at River Heights Academy.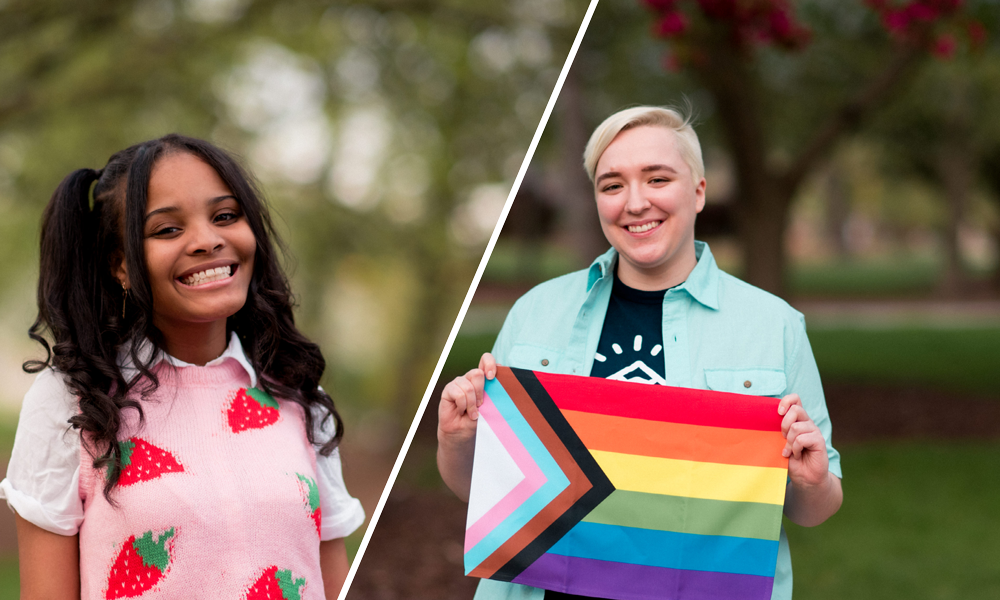 Student Demographics
We celebrate the unique background of each student that is served in our partner schools.
Spirit of the Future Scholarships
Because learning doesn't end with a diploma, graduates of CMU partner high schools can receive financial support to attend CMU. Scholarships offered include the Dr. Leonard E. and Louise A. Plachta Public Charter School Scholarship and The Governor John Engler Center for Charter Schools Scholarship.
2020-21 Recipients
Nadiya Borys, A.G.B.U. Alex and Marie Manoogian School
Theresa Leffert, Kensington Woods Schools
Shelby Hollins, Jalen Rose Leadership Academy
Kelli White, Jalen Rose Leadership Academy
Sarah Hudson, Summit Academy North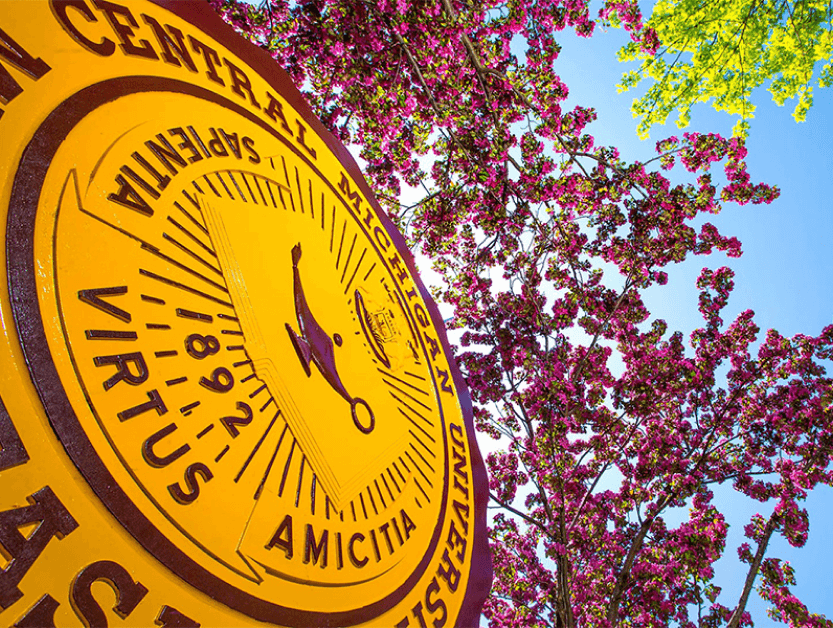 Enrollment by Grade
From kindergarten to high school, our partner schools serve more than 28,000 students.
| | |
| --- | --- |
| K | 2,857 |
| 1 | 2,530 |
| 2 | 2,413 |
| 3 | 2,490 |
| 4 | 2,433 |
| 5 | 2,257 |
| 6 | 2,299 |
| 7 | 2,175 |
| 8 | 2,073 |
| 9 | 1,867 |
| 10 | 1,754 |
| 11 | 1,590 |
| 12 | 1,633 |
Professional Development
At CMU, we're proud to provide our partner schools with professional development and resources in areas that are crucial to fulfilling their school's mission and supporting quality educational growth. We adapted these opportunities to a virtual environment to ensure we continued to provide timely resources to support the unique needs schools faced this year.
Opportunities included:
Webinars providing the latest guidance related to the pandemic, including board governance, navigation of new state requirements, and assessment of student performance and growth. 

Academic professional learning opportunities focused on remote testing and data-driven instruction.

Roundtables for board presidents to have an open dialog regarding topics important to their work.

Information-packed orientations for new board members to ensure they can be successful in their new roles.

Roundtables for board treasurers to discuss best practices.
School Board Members
There are 283 board members transforming public education through their service at CMU partner schools.
Charter School Educator Award
CMU is committed to furthering the education of teachers and school leaders in CMU partner schools. That's why we offer a 50 percent tuition award to pursue graduate degrees in education at CMU. To date, 69 award recipients have received graduate degrees.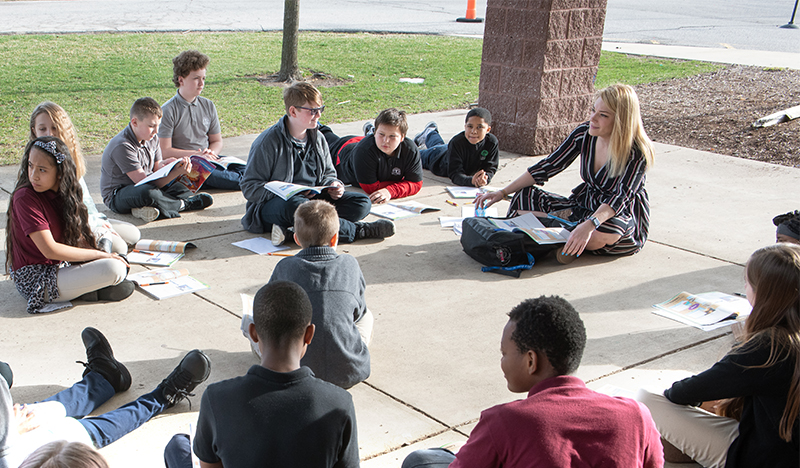 To be part of Cole Academy's success the last 18 years has been a privilege and honor. Cole Academy's past and present determination to provide our students and families with an educational environment that promotes learning, independence, and character growth is something I am very proud to be a part of. The support and guidance from CMU, and Cole's relentless drive to be better each day has created a long-lasting, far-reaching organization deeply rooted in our schools' communities.
– Stacey Johnson, School Leader at Cole Academy and Cole Academy East
The Ivywood credo is: We inspire wonder. As a board member, it has been amazing to watch an education philosophy with roots that are over 2,000 years old come alive and help inspire wonder in today's youngest generation. Ivywood's classical curriculum is time-tested, research-based and is proven to develop children into thoughtful, caring, educated, freethinking young adults.
– Tyler Horning, Board President at Ivywood Classical Academy
Authorizing Practices
Our team of experts is considered one of the nation's leading authorities on charter public schools, and we're eager to share our insights on all aspects of authorizing. Our relentless efforts to be a catalyst for change across the educational landscape goes beyond authorizing quality schools. By engaging policymakers and thought leaders, we strive to be a force for change and have a lasting impact on all students.
We provide:
The highest standards of performance and accountability.

Tailored support in academics, finance and operations.

Professional development for board members and school leaders.

Customized school launch assistance.

Best practices and resources from a team of experts.
Accreditation
We completed a rigorous accreditation process in 2021, ultimately continuing our accreditation through Cognia (formerly AdvancED). The accreditation process provides a complete review of all aspects of authorizing by an external review team. The team rated our organization's processes, programs and resources against 28 standards and 13 mandatory assurances. And the results were pretty extraordinary.
"…The Governor John Engler Center for Charter Schools at Central Michigan University met high expectations, helped navigate the waters of charter schools for institutions, and provided 'quality education' to many students. The Center is commended for the visionary leadership, consistent focus on students, unwavering commitment and support of the mission and direction of the organization, and transparency in identifying its successes and challenges. The CMU Center for Charter School Authorizers is an exemplar for other authorizers, a committed partner with the university and the partner schools, and hope for many students and their families for quality education and opportunities for a successful life."

– 2021 Cognia External Review Team Accreditation Report
28 of 28
Standards Receiving Highest Rating
230
Documents Submitted for Accreditation Review
Charter Central Podcast
This year, we completed the second season of the Charter Central Podcast. The podcast provides a unique platform to communicate monthly insights into topics important to charter public schools from experts in their fields. Each month a special guest joins us to discuss their work and perspectives on education.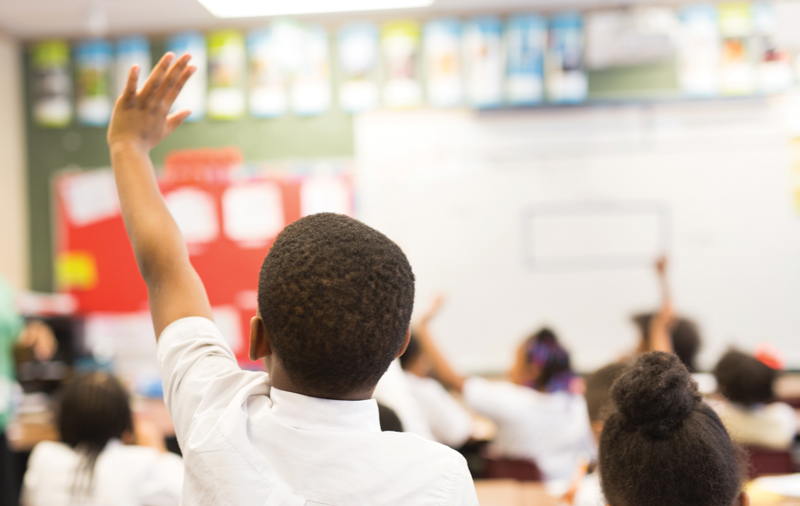 CMU Partner Schools Respond to Pandemic
When the world changed last year, it's tough to argue that anyone could have been ready. But CMU partner schools rose to the challenge. From Zoom screens to HVAC, hand sanitizer, face masks and beyond, their work was nothing short of remarkable.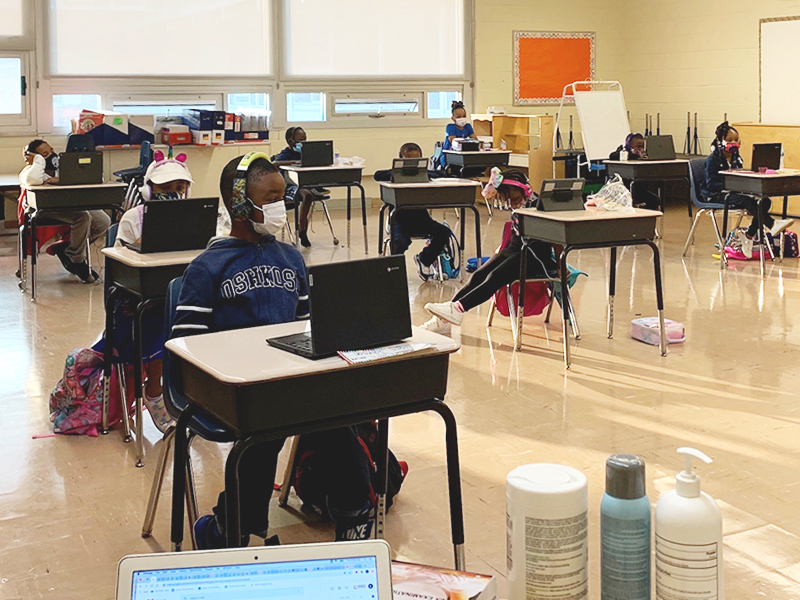 Distinctive College Prep
Provided for the needs of their students through technology and a family-centered approach to services.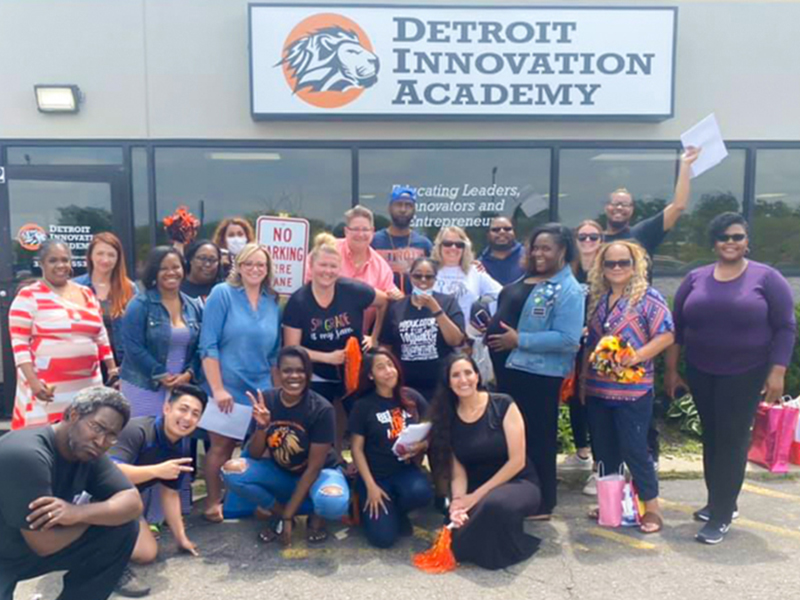 Detroit Innovation Academy
Offered virtual learning in response to the needs of their families.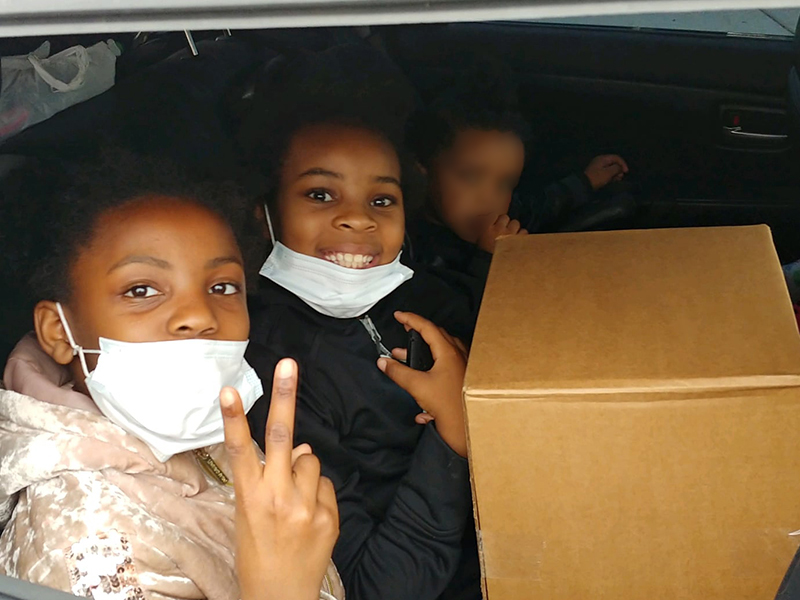 International Academy of Flint
Showed commitment to their families by going the extra mile to ensure students received support they needed.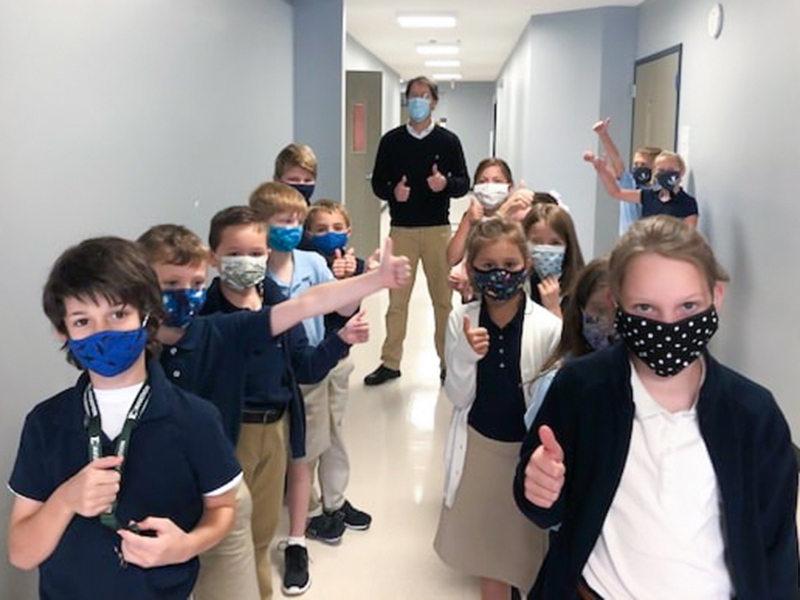 Ivywood Classical Academy
Offered in-person learning the entire school year in response to the needs of their families.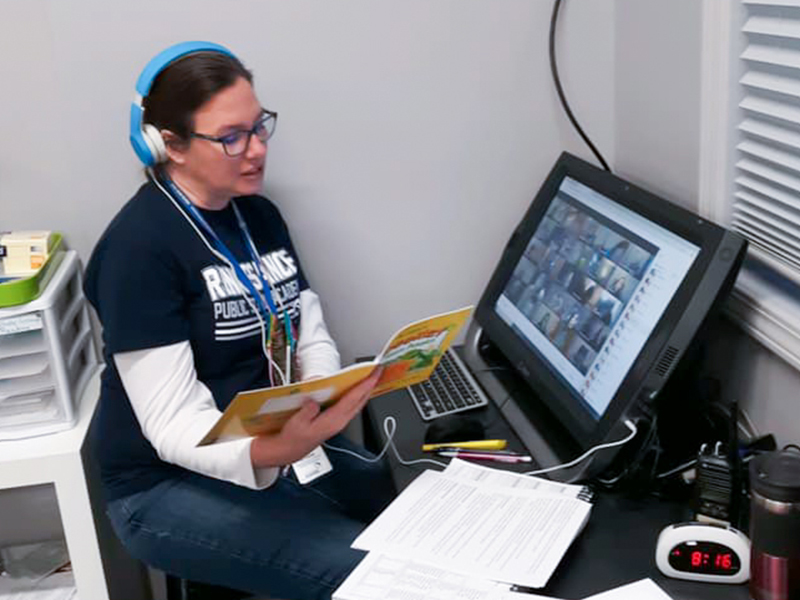 Renaissance Public School Academy
Transitioned their innovative education model of project-based learning to their new learning environment.
The Trillium Academy team went above and beyond this past year to support our students' learning through the implementation of technology across all learning platforms allowing teachers the ability to provide full time learning environments to all students both virtually and face to face. The team also increased social and emotional support to students and families throughout the entire pandemic and into the current school year. The Board is extremely proud of the Trillium team and all of their hard work to put kids first.
– Heather Gardner, Board President at Trillium Academy
Facing the Pandemic Head-On
When Michigan schools closed for the year in early 2020, CMU and its partners in the Michigan Council of Charter School Authorizers stepped up to provide support to not only charter public schools, but to all K-12 districts statewide. We supported the state by helping inform and evaluate plans for remote learning and followed up to ensure all students could be served in the best ways possible. We also transitioned our authorizing practices to ensure we could support our partner schools' unique needs and fulfill our oversight role.