Application for Board Appointment
Thank you for your interest in serving on the governing board of a public school chartered by Central Michigan University.
Whether this is the first time you have considered serving on the board of a charter public school or you are seeking reappointment, we want you to know that CMU is committed to ensuring you have all the information necessary to make a sound decision.
Service on the board of a charter public school can be a rewarding experience and an opportunity to be a part of one of the most significant education reforms in modern history.
CMU's involvement with charter public schools expands a tradition of leadership that began in the late 1800's when we educated our first public school teachers.
In 1994, we became the first university to charter a school. Rather than wait on the sidelines, we took a risk. We supported charter public schools because we believed they would serve as a catalyst for advancing public education and benefit Michigan's school children. Indeed they have.
As independent public schools, schools chartered by CMU operate under a performance contract called a charter.
Fundamentally, charter public schools are:

Public schools governed by public officials;
Free – they are prohibited from charging tuitions;
Open to all – if oversubscribed, a random selection drawing is held;
Required to follow all state teacher and administrator certification standards;
Required to administer the state mandated assessments;
Subject to the health and safety codes as other public schools.
Should you wish to be considered to serve on a board, please complete the Application for Board Appointment at the link below. If you have questions or would like to discuss board service in more details, please do not hesitate to contact us.
Warm regards,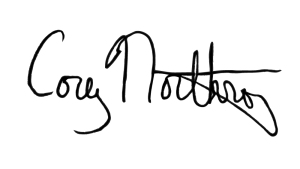 Corey Northrop
Executive Director
The Center for Charter Schools