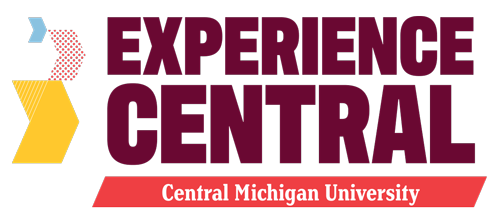 The Center for Charter Schools is proud to partner with CMU to offer an exclusive event for CMU's partner charter high schools. Experience Central is an innovative opportunity to inspire and inform your junior and senior student leaders as they prepare for their journey beyond high school. Your students will have the opportunity to experience a day-in-the-life of a CMU student. They will engage in an interactive experience of their choice representing a variety of professional fields delivered by faculty from across all of CMU's six colleges. Students will walk away with firsthand experiences and a better understanding of what it takes to prepare for, and succeed in, their chosen field of study. Students will also experience how CMU offers the premier college experience! Event details and registration will be announced spring 2024.
---
Event Highlights
---
Sample Agenda
9:30 a.m. – 10:00 a.m.
Arrive at CMU's Mt. Pleasant Campus
Breakfast Reception and Student/Chaperone Packet Pickup
Kulhavi Events Center
10:00 a.m. – 11:00 a.m.
Opening Session – Welcome to CMU!
McGuirk Arena
11:00 a.m. – 11:45 a.m.
Lunch
Towers Complex
11:45 a.m. – 12:45 p.m.
Campus Tour
12:45 p.m. – 2:45 p.m.
Interactive Sessions
2:45 p.m. – 3:30 p.m.
Closing Session – Fire Up Farewell
McGuirk Arena
3:30 p.m. – 3:45 p.m.
Departure
Kulhavi Events Center
---
Campus Map
View a map of CMU's Mt. Pleasant campus.
---
Interactive Session Descriptions
Students will choose one interactive session to attend in an area they are interested in studying. In these sessions, students will participate in a classroom and laboratory activity with CMU faculty. This hands-on experience will help them better understand the specific area of study they are interested in pursuing in their post-secondary careers.
---
Additional Information
For registration and event questions, please contact Shanese Ross-Pierrie at SRoss-Pierrie@TheCenterForCharters.org. For questions on the day of the event, please call 989-774-2100.