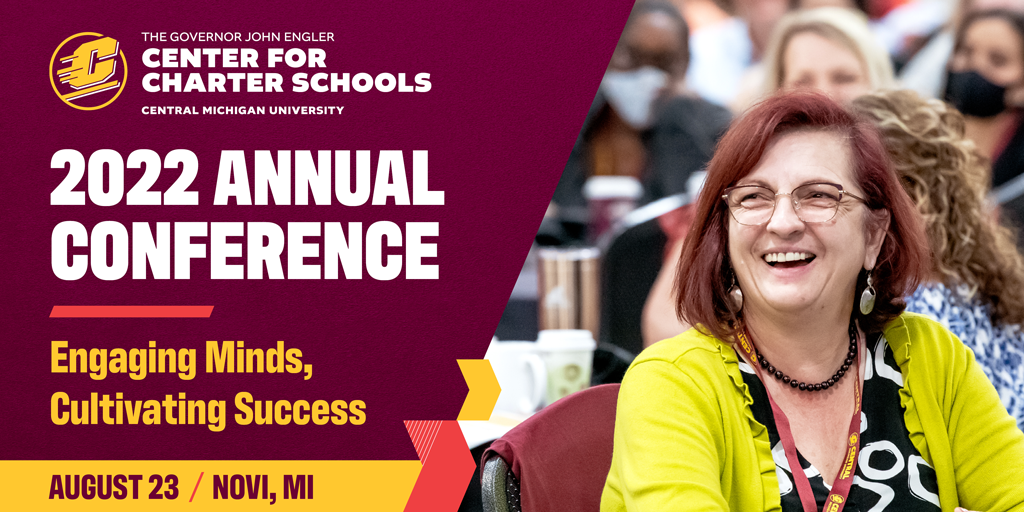 Sessions
Click on the session titles below to view the session's information, including a description, presenters, intended audiences and resources.
Pre-Conference Breakout Session  (8:00 a.m. – 8:45 a.m.)
Legislative Update
Using Differentiation to Fill the Gaps
Keeping Your Battery Charged When Powering Down Is Not an Option
Breakout Session I   (10:15 a.m. – 11:15 a.m.)
Equity & Experiential Learning
Grammar, Phonics, and Vocabulary Instruction Through Writing Mini-Lessons
Joy to the World! How to Make Learning More Joyful AND Productive
Establishing Math Routines for ALL Learners
If Your Hair Is Not on Fire, It Should Be: Michigan Is Losing the STEM Battle
Thinking Strategically – Panel Discussion With West Village Academy Stakeholders
Breakout Session II   (11:30 a.m. – 12:30 p.m.)
The Power of Social-Emotional Learning
Supporting Literacy Interventions in Elementary and Middle School Settings
Show Me the Data: Comprehensive Approach to Fostering a Data-Driven Culture
Rudder or Anchor? Board Members Who Make a Difference
Why Mattering Matters
How I Created an Exceptional Testing Environment, and You Can Too!
Networking Lunch and Innovation and Vision Award Presentations   (12:30 p.m. – 1:45 p.m.)
Innovation and Vision Award Presentations
Breakout Session III   (2:00 p.m. – 3:00 p.m.)
Implicit Bias: Facing Ourselves
Game On! Improve Your Special Education Outcome With a System Thinking Mindset
Remembering Why We Do This Work - A Session for School Leaders to Connect
School Finance 101 for Board Members
Secrets of the Digitally Organized Educator
Exploring the Pandemic's Impact on Student Performance
Closing Session   (3:15 p.m. – 3:30 p.m.)
Join us for the closing session and announcement of the Innovation and Vision Award winner. All attendees of the closing session will be entered into a drawing to win prizes, so be sure to join this final session.
---
Partner Tables
These organizations provided resources about the services they offer for you and your students.